CHINMAYA MISSION CHICAGO YAMUNOTRI
A SCHOOL OF VEDANTIC STUDIES
Our Motto: To Give Maximum Happiness To Maximum People For Maximum Time
We have so much to do and so little time and are constantly in a rush. At the end of the day, we all want to be HAPPY! So how do we get there?
Chinmaya Mission addresses this and similar questions of life by learning under the guidance of Gurus who are well-trained under a well-established lineage of Spiritual Masters. The life-changing knowledge from our scriptures with practical means for personal growth and opportunities are provided for Children & Adults on Saturdays & Sundays from September to June (school year).
We sow the seeds of values & character in children starting at a very young age while learning about Hindu culture. The Bala Vihar / Shishu Vihar classroom teaching curriculum is age appropriate from pre-school to High School in ENGLISH.
Bhagavad Gita Discourses & Discussion study groups are offered for adults at the same time the children are in Bala Vihar classes. Whether you are action-oriented (karma yoga), devotional (bhakti yoga), or exploring knowledge (jnana yoga), there is a path for your family's spiritual development and growth at Chinmaya Mission!
Contributions
Check out how you can contribute to our non-profit organization towards our mission/vision to help our community grow spiritually!
Experience a class
Not sure what/how Yamunotri can help your entire family? Want to see what exactly is offered before signing up for the whole school year?
Bala Vihar / Shishu Vihar
Sign up your children (toddlers through 12th grade). Adult study groups, Bhagavad Gita discourses, cultural programs, etc. are included as part of the program.
Upcoming Events
We value our community and welcome you to join us with your family & friends!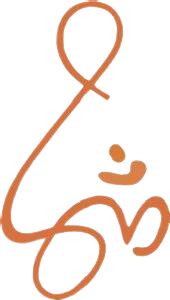 "The tragedy of human history is decreasing happiness in the midst of increasing comforts." --Swami Chinmayananda
Receive information about our events, center, and news right to your inbox.
Testimonials
"Chinmaya Mission education has provided me with the knowledge of who I am or the self and what my ultimate goal in life should be. My goal is now to abide in this and practice living it daily."
Rakhi K, Lake Forest
Parent, Study Group Member
I grew up attending Chinmaya Mission when I was a child and throughout my college years what I learned there was something so incredibly valuable that acted as my moral compass and guiding light throughout my 20's.
Once I had children and they were old enough to attend Bala Vihar, I knew it was a gift that I wanted to give them. Despite our busy lives, attending Chinmaya has become a non-negotiable activity for not only my kids but also my husband, Ross, and I.
The Sevaks/Sevikas are kind and welcoming and we have really appreciated being a part of a like-minded, uplifting spiritual community.
Archana S, Palatine
Parent, Study Group Member
I have been part of the Yamunotri family for the past 5 years. Our entire family feels blessed to be part of it. The kids look forward to the Bala Vihaar classes and my wife and I enjoy the time teaching, volunteering & participating in the spiritual & cultural activities.
Himanshu V, Barrington
Parent, Sevak