"Spirituality is neither the privilege of the poor nor the luxury of the rich. It is the choice of the wise man."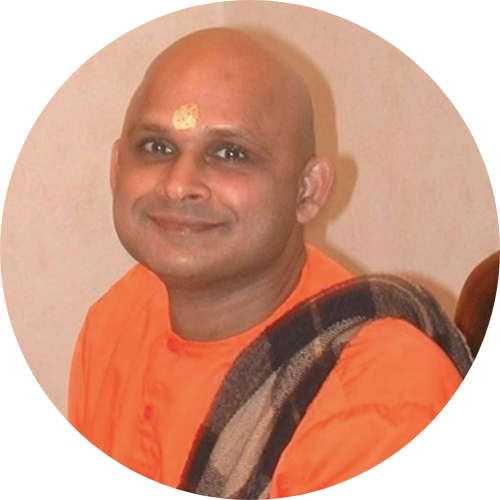 Swami Sharanananda
Swami Sharanananda hails from Puri in Orissa. Being inspired by Pujya Gurudev H.H. Swami Chinmayananda, he joined the two year brahmachari training course in Sandeepany Sadhanalaya, Mumbai, in the year 1986.
Swamiji was trained by H.H. Swami Tejomayananda. He was given Brahmachari Diksha in 1988 and became Br. Sharana Chaitanya.
Swamiji has served Chinmaya Mission centers in Anugul, Rourkela, & Calcutta and has been the resident Acharya at Chinmaya Mission Chicago since March 1993.
On July 9, 1995 Swamiji was initiated into Sanyasa Diksha by H.H. Swami Tejomayananda and became Swami Sharanananda. He conducts yogasana and other scriptural classes during Chinmaya Mission family camps in America and Canada. Swamiji likes to be with children and loved by all the children. He places great importance on value based living.
Swami Aparajitananda
In his early years, Swami Aparajitananda earned his professional degrees in Electronics and Communication Engineering. He worked in Bangalore as a lecturer in an Engineering College for five years, before resigning from the job in order to study the Indian scriptures in depth. After undergoing intense training at Sandeepany Sadhanalaya in Mumbai for two years in the Residential Vedanta Course, Swamiji joined Chinmaya Mission as a full-time Brahmachari.

In the year 2018, on Maha Shivaratri day, Swamiji was given Sannyasa Deeksha. Over the years, Pujya Swamiji has served the Mission centers in Bangalore, Mysore, Shimoga, and most recently in Mangalore.

Swamiji has conducted several discourses in different parts of India and in reputed institutions like the Indian Institute of Technology (IIT) in Mumbai. The depth of his understanding along with clarity in the subject is clearly visible in all his discourses. He relates well to youth and adults alike and has offered Jnana Yajnas on various Vedanta texts and topics. He is also a regular contributor to various magazines and his articles are widely appreciated by all.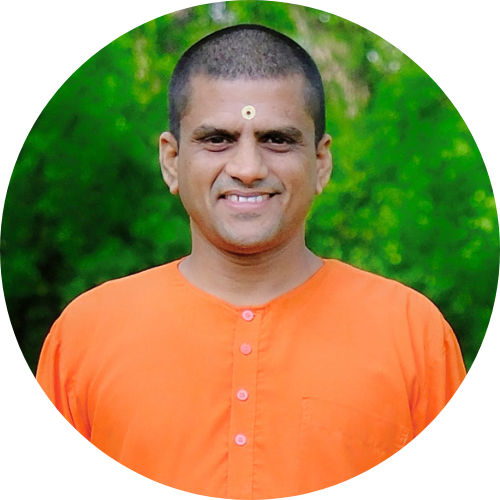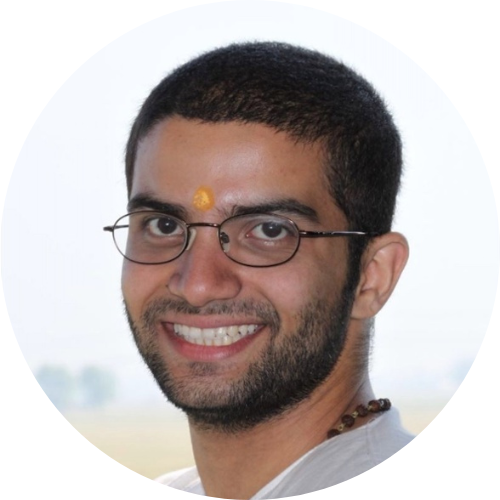 Shri Dhiren Khatri
Respected Dhiren Khatri was born and raised in Mumbai, India. He came to the U.S. as a child with his family and completed his high school and university studies here. After working for three years, he experienced a sense of discontentment that led him to seek a higher, more fulfilling purpose than a routine life of labor.
With an intensified longing to know more about God, Hindu scriptures, and Vedantic philosophy, Dhirenji soon learned of an opportunity to fulfill all these needs. So he left to join the two-year course of study at 'Sandeepany Sadhanalaya' in Mumbai, India. There, under the guidance of Pujya Guruji Swami Tejomayananda, under Swami Advayananda, he studied the resident course acharya, and Swami Sharanananda, the resident upacharya. On the successful completion of the Vedanta Course in 2013, he became spiritual leader at Chinmaya Mission Chicago centers. He currently conducts Vedanta classes at Yamunotri, Badri, & Chicago City center.