Why Donate?
"TRUE LOVING IS NOT A PASSIVE 'TAKING' BUT A DYNAMIC 'GIVING'." --Swami Chinmayananda
Pay with check:
U.S. Tax ID/EIN: 36-3543727
Chinmaya Mission Chicago - Yamunotri
30877 N Fairfield Rd
Grayslake, IL 60030
OR
Ananda Fund
Ananda Fund is a monthly recurring automatic withdrawal from a donor's bank account as authorized by the donor or a lumpsum amount biannually or annually.
Your contributions will be mainly used for monthly maintenance, which includes mortgage payment, utilities, and other monthly maintenance and is ~$20,000.
Your donation can be tax-deductible - please consult your tax accountant for further information.
You can enroll by filling out the pledge form below.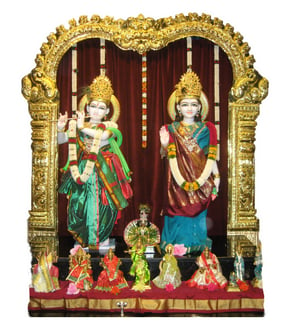 Points of contact
Ashok Bhatia 847-680-4735 Ashok.V.Bhatia@gmail.com
Rajul Bhalala 847-302-2383 NBhalala@aol.com
Jayanthi Jayanth 224-241-5921
Maulin Mehta 570-716-8144