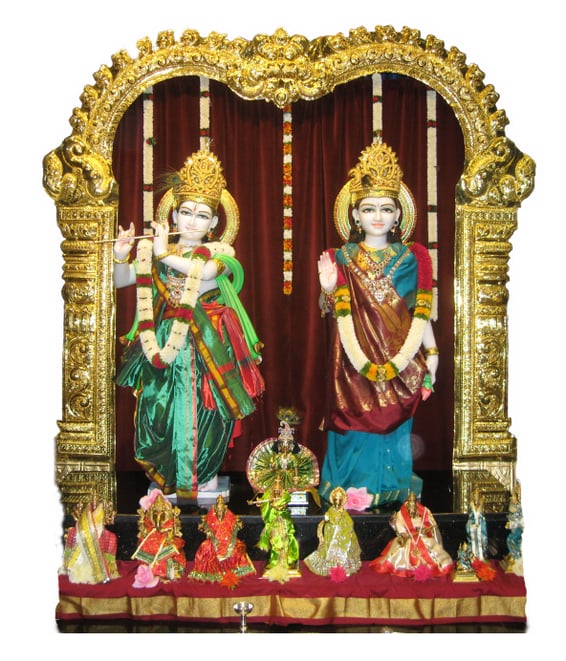 Yamunotri
Bala Vihar Sessions:
Saturday
Session 1: 10:00 AM - 12:00 PM
Sunday
Session 2: 10:00 AM - 12:00 PM
Yamunotri is about 19,000 sq ft and has two floors. The entrance is on the east side of the building.
The Main floor includes the Shrine for Shri Radha Krishna, stage for cultural activities, office, bookstore, and our Swamiji's Residence.
The lower level has class rooms, guest quarters, a kitchen, and a dining area.